These objects look as if they could exist in three-dimensional space,
but take a closer look . . .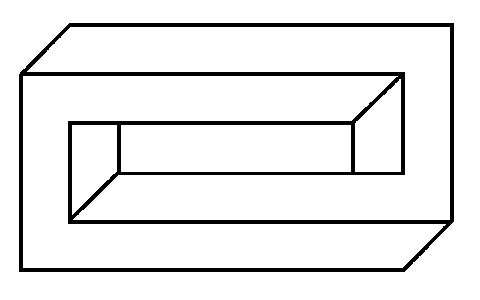 Hollow Brick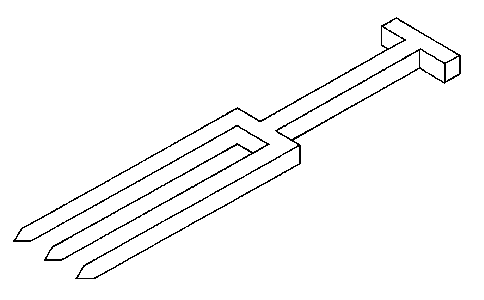 Garden Fork

Devil's Magnet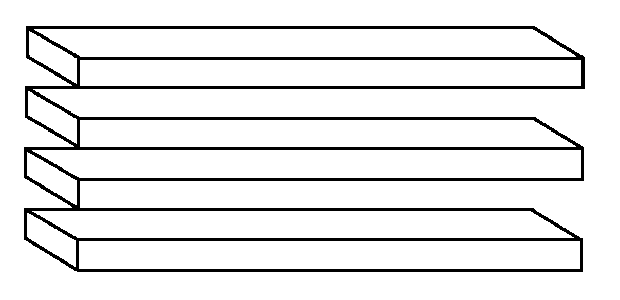 3 or 4 shelves?
A figure by Oscar Reutersvard

Tongue or Groove?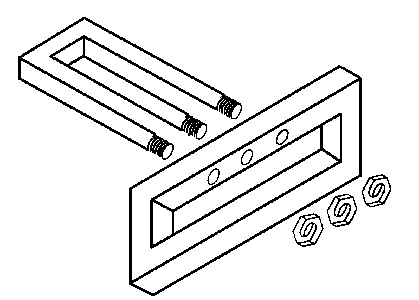 Technical Drawing?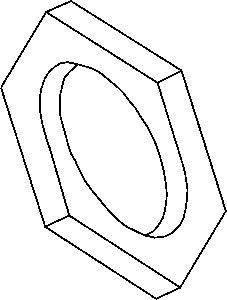 Ambihelical Hexnut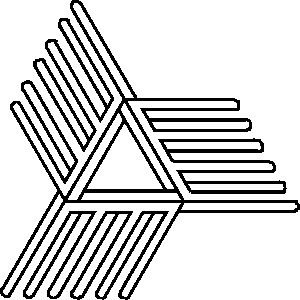 Impossible Triangle and the Devils Pitchforks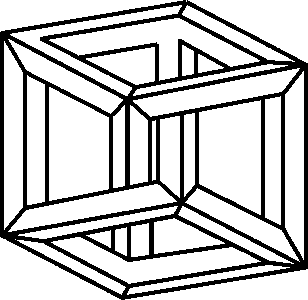 This figure appears in Belvedere by M C Escher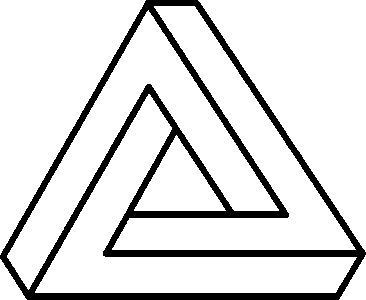 The Impossible Triangle
A figure by the mathematician L S Penrose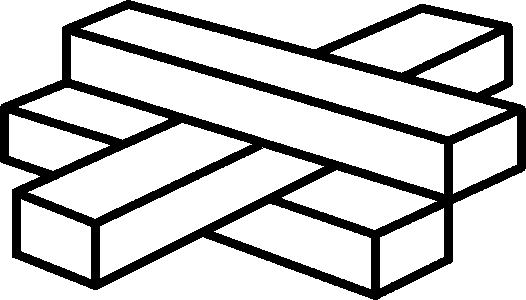 It looks real enough, but look at the third log!
From Impossible Penetrations by Bruno Ernst ~ 1984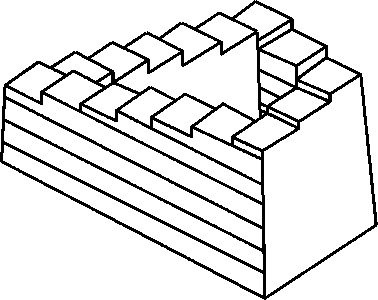 The Penrose Staircase
A figure by the mathematician L S Penrose
This was used as the basis for M C Eschers Ascending and Descending

Impossible joinery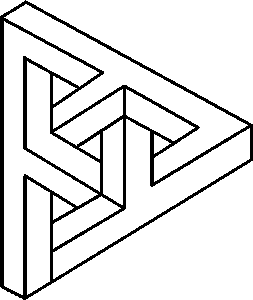 Tribar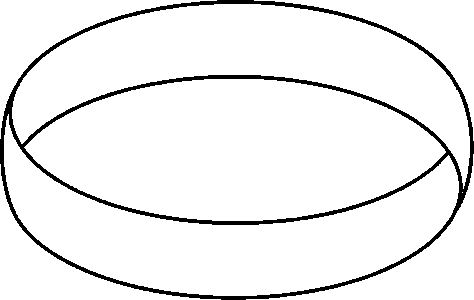 Ring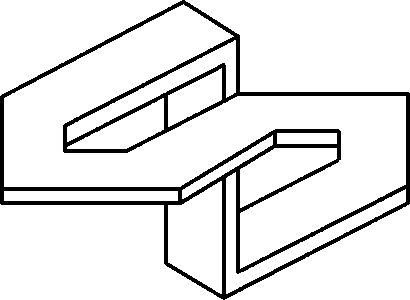 Flat 8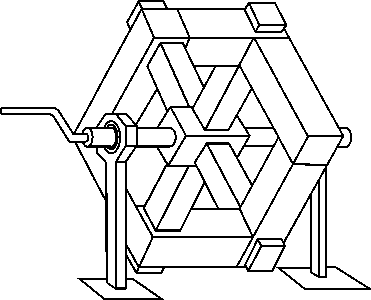 Quadrature of the Wheel
See the pencil drawing by Sandro del Prete
Figures by Oscar Reutersvard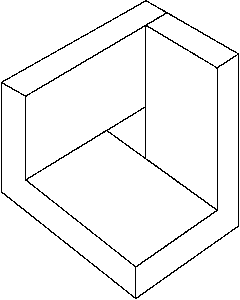 Impossible Corner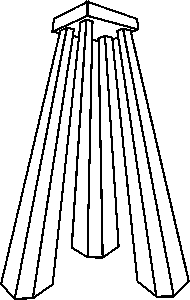 Impossible Figures
Zenon Kulpa ~ ink and paper ~ 1980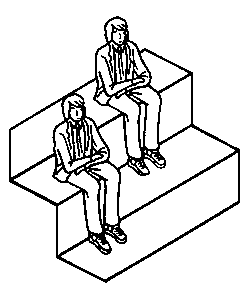 Images of Illusion
From a screen print by Shigeo Fukuda ~ 1984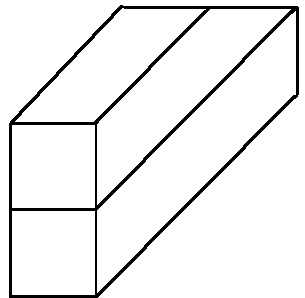 The Impossible Two - Bar
Bruno Ernst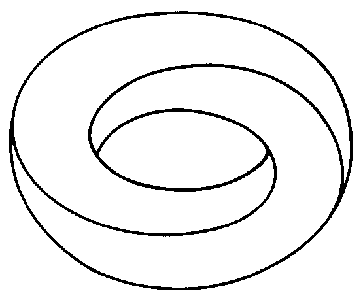 Impossible Torus

Building an impossible arch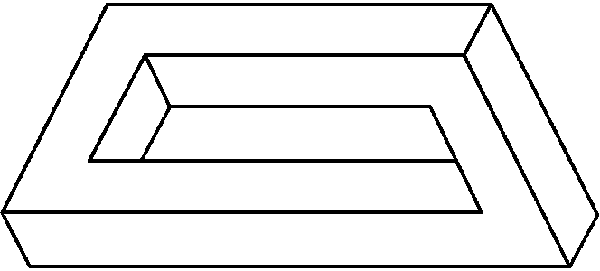 Four Bar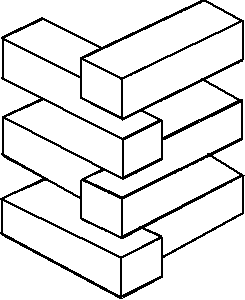 from Layered Blocks
Oscar Reutersvard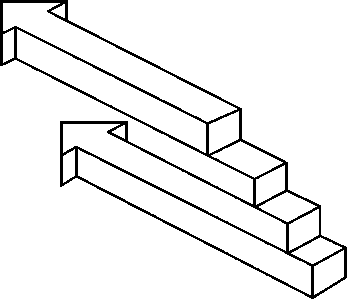 from Two Arrows
Oscar Reutersvard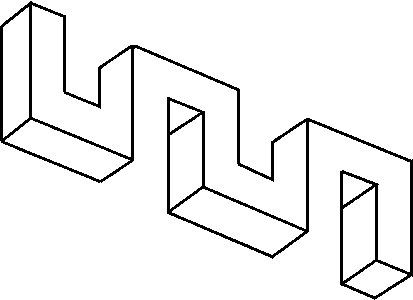 Meander figure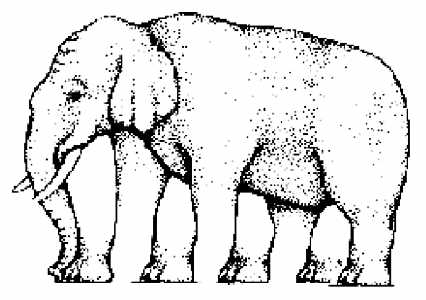 How many legs does this elephant have ?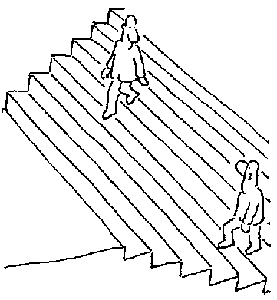 Up or Down
This cartoon was drawn by Viuti with the title "Perspective - Men on Steps."
Viuti was, I believe, Argentinean and his real name was Roberto Lopez.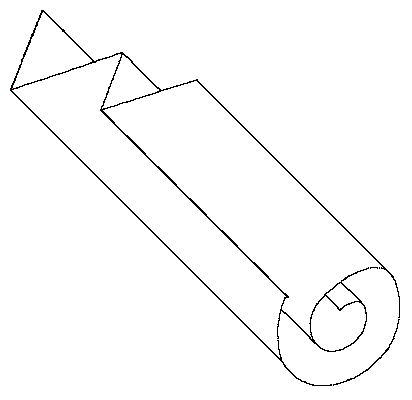 Folds
Has this piece of paper been folded or rolled?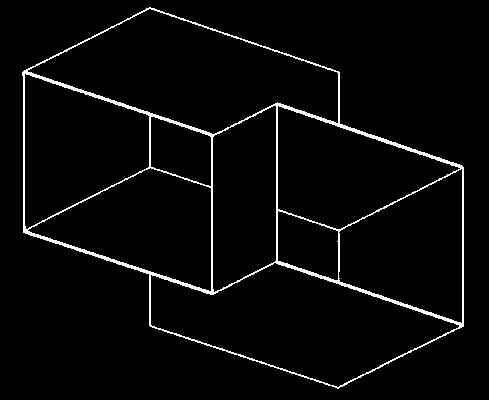 "Structural Constellations" by Josef Albers - 1953 - 1958
This image was taken from "Optical Illusions and the Visual Arts" by Ronald G. Carraher and Jacqueline B. Thurston.
Reinhold Book Corporation, New York. 1966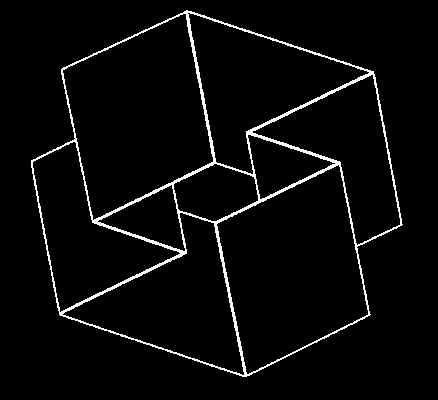 "Structural Constellations" by Josef Albers - 1953 - 1958
This image was taken from "Optical Illusions and the Visual Arts" by Ronald G. Carraher and Jacqueline B. Thurston.
Reinhold Book Corporation, New York. 1966
This page created 3rd June 1999, last modified 27th January 2008