This is part of my history and guide to my adopted home - Terre Haute, Indiana.
More postcards from my collection...
Postcards: Variations and Generic
Variations
Postcards, for the most part, are a "cheap and cheerful" product not high art and some colour variations in the cards of the same series do occur. For a while, whenever I saw a card that had a different cloud pattern in the sky I thought it must be a different series of card, but I was wrong.
This variation was due to the way that early postcards were tinted. The postcard manufacturers either had their own artists or would out-source the work. For this reason there are variations between batches of the same series of cards and the colours used may bear little relation to he actual colours of the buildings themselves. The Vigo County History Center made this clear on their old postcard collection page Internet Archive).
Some postcards used the same photograph but were issued by different publishers with different tinting, cropping or some other type of manipulation such as in this series of postcards of Indiana State Normal School...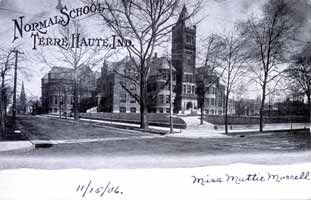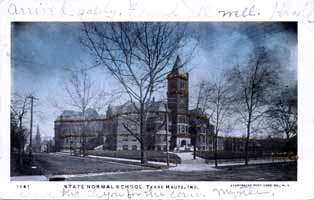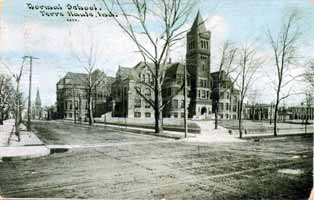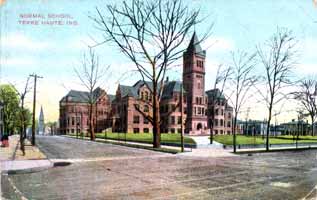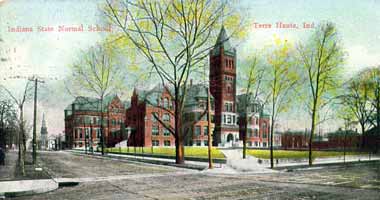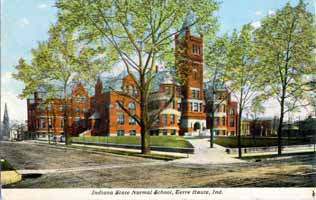 These cards were produced at different times by the Illustrated Post Card Co., S. H. Knox & Co. and Bundy
Generic Cards
Some cards are obviously generic, such as this "Dutch" series...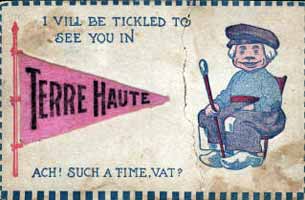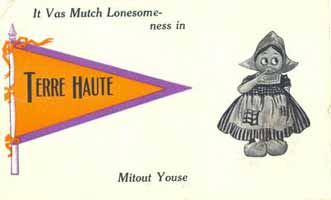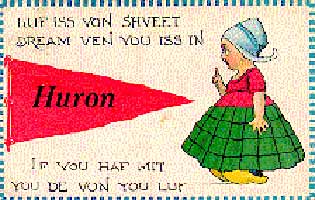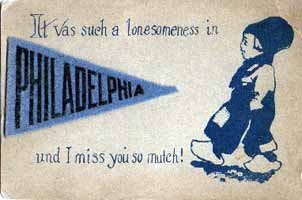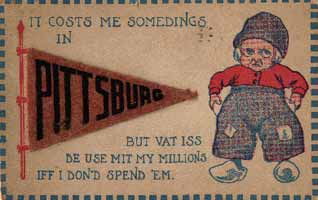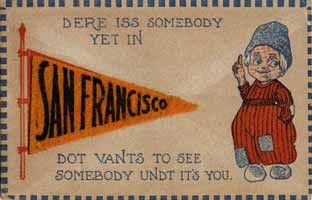 Some cards are a little more subtle...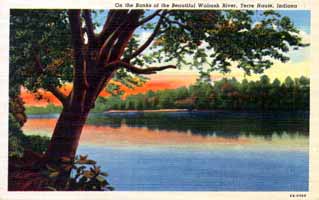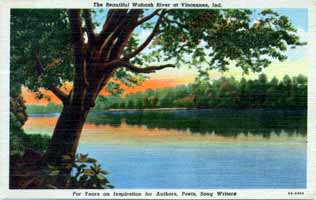 The Wabash River at Terre Haute and at Vincennes?
Both were made by Curt Teich and have the Art Colortone text - Genuine Curteich-Chicago "C.T. Art-Colortone" Post Card (Reg. U.S. Pat. Off.)
Both have the same number - 6A-H968
The Terre Haute card was published by the Wabash Valley News Agency, Terre Haute, Ind.
The Vincennes card was published by A. A. Arnold, Vincennes, Ind.