HomePage | Optical Illusions | War Stories | QBasic | Dads Navy Days | Bristol | Bristol, USA | Bristol, Canada | Terre Haute | Miscellany | Web Stuff | About Ray | Site Map | Site Search | Messages | Credits | Links | Web Rings
Bristol, USA | Colorado | Florida | Georgia | Illinois | Indiana | Iowa | Minnesota | New York | South Dakota (Page 1), (Page 2) | Tennessee / Virginia | Wisconsin | Alaska
Population (2000) - 202
We very nearly drove straight through this place when we visited it in July 2002. We only saw one house, and that was it.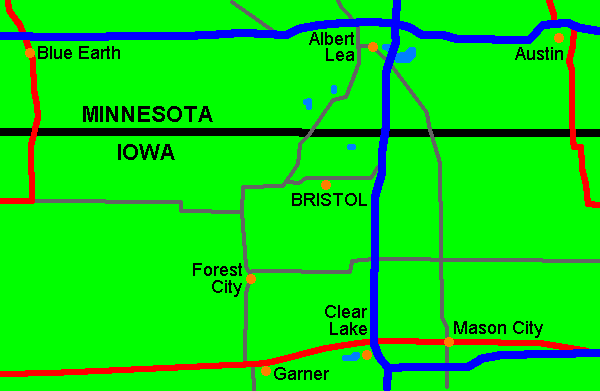 Bristol, Iowa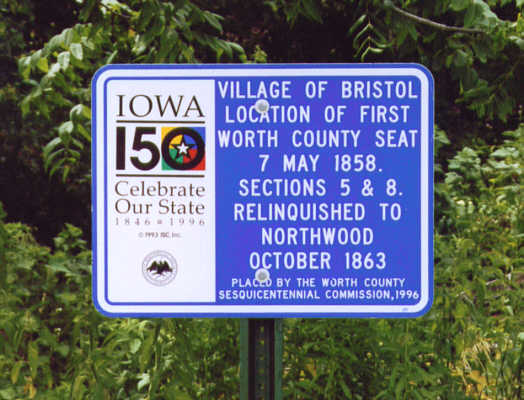 This is the only marker we could find, a pretty interesting one though.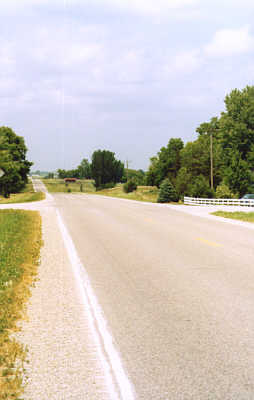 This is Bristol, Iowa
Population (2000) - 499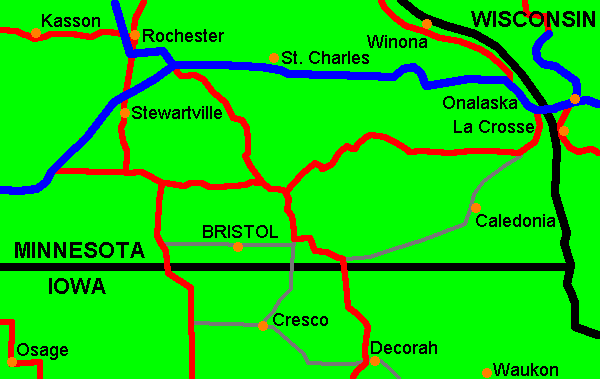 Bristol, Minnesota
In July 2002 we visited Patty's brother in Minneapolis, Minnesota. We simply couldn't pass up the opportunity to visit this Bristol on the way.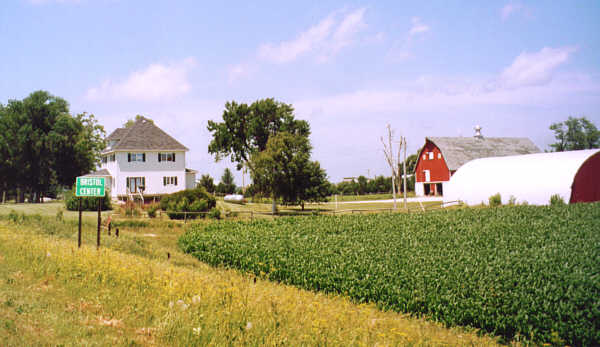 Bristol, Minnesota - this is most of it.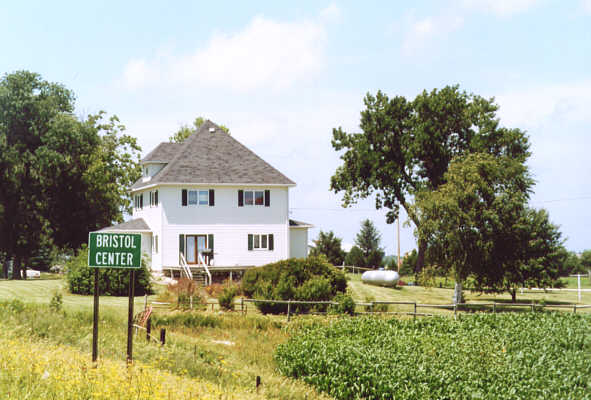 Bristol, MN - a closer look
Bristol Center? Centre of what?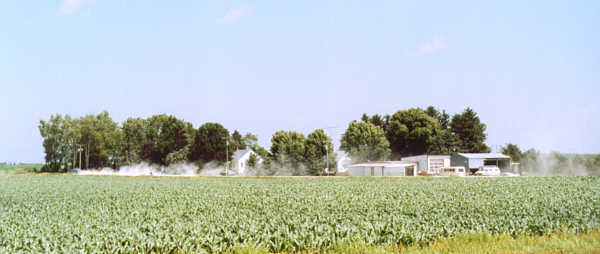 Here's the rest of the community, with car blazing a dust trail.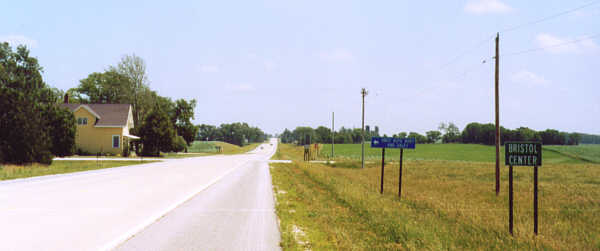 Bristol, MN. - the wide open spaces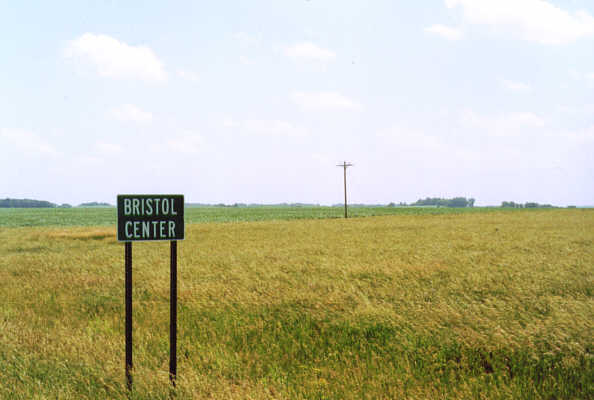 Bristol, MN - even more space
Population (2000) - 2,421
There were an interesting couple of posts in the forum, now gone, on the Town of Bristol website in December 2001 concerning the origin of Bristol, Ontario County, New York. The posts said that "Most of the Pioneers who were in Bristol County, Massachusetts before coming to Bristol, NY were Pilgrims who came of the "Mayflower" from Holland. They could not go to England for fear of being arrested and killed. Before going to Holland lived in many towns and villages in England in the early 1500's." and "Bristol, Ontario County, NY, USA was named for Bristol County, Mass, USA where most of the pioneers to Bristol, NY originated." However with other county names such as Plymouth and Barnstaple in Massachusetts and the county seat of Bristol County being Taunton, all British West Country names, it's probable that Bristol, Ontario County, New York was indirectly named after Bristol, England.
Bristol, USA | Colorado | Florida | Georgia | Illinois | Indiana | Iowa | Minnesota | New York | South Dakota (Page 1), (Page 2) | Tennessee / Virginia | Wisconsin | Alaska
HomePage | Optical Illusions | War Stories | QBasic | Dads Navy Days | Bristol | Bristol, USA | Bristol, Canada | Terre Haute | Miscellany | Web Stuff | About Ray | Site Map | Site Search | Messages | Credits | Links | Web Rings