Terre Haute Postcards - Elk's Fraternity (2)
More postcards from my collection...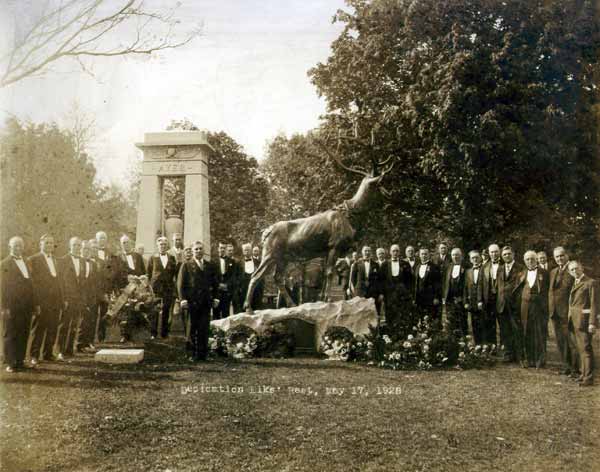 Elk's Rest, Highland Lawn Cemetery, Terre Haute
This photograph, not a postcard, shows the dedication of the Elk's Rest of lodge #86, in Highland Lawn Cemetery, Terre Haute on May 17th, 1928. The photograph was produced by R. B. Hape of 813 1/2 Wabash Avenue, Terre Haute.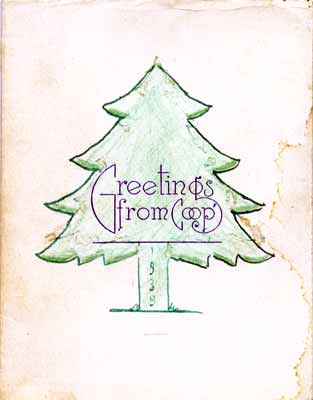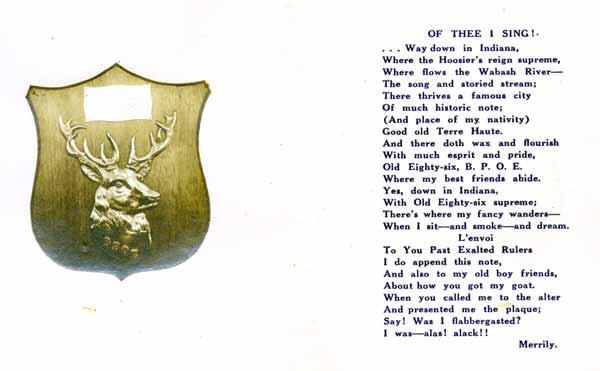 Elk's Club 1939 Christmas Card
The Elk's mission is "To inculcate the principles of Charity, Justice, Brotherly Love and Fidelity; to recognize a belief in God; to promote the welfare and enhance the happiness of its Members; to quicken the spirit of American patriotism; to cultivate good fellowship; to perpetuate itself as a fraternal organization, and to provide for its government, the Benevolent and Protective Order of Elks of the United States of America will serve the people and communities through benevolent programs, demonstrating that Elks Care and Elks Share."
The Elk's Terre Haute Lodge #86 was formed on May 1, 1888 and the original building stood on the corner of Seventh and Mulberry Streets. In March 2008, the Elk's put their current building at 3350 N. Fourth Street, the site of old Fort Harrison, up for sale. See a Tribune Star article about this.
This page created 27th December 2009, last modified 31st December 2009