HomePage | Optical Illusions | War Stories | QBasic | Dads Navy Days | Bristol | Bristol, USA | Bristol, Canada | Terre Haute | Miscellany | Web Stuff | About Ray | Site Map | Site Search | Messages | Credits | Links | Web Rings
War Stories | War Pics 1 | War Pics 2 | Recruits 1 | Recruits 2 | Dumps | Exercise 1 | Exercise 2 | Exercise 3 | Exercise 4 | Vehicles | NBC | Danger UXB | Dangerous | By Air and by Sea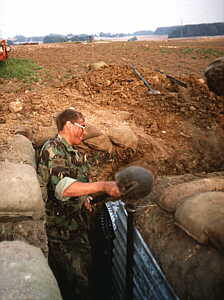 Sometimes it felt as if we were digging our way across Europe - this is Denmark, though it could be anywhere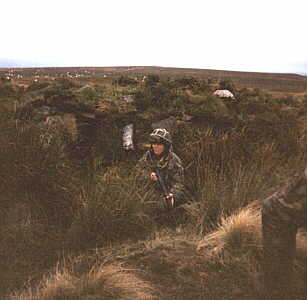 In case you were wondering how good we could get, the entire bank behind the soldier took 5 men less than a day to build. It certainly surprised the soldiers who set up camp about 15 feet away when we crept out and attacked them.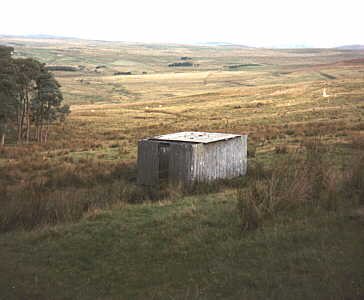 One of the very few permanent field toilets I ever came across, believe me by the time you chased the sheep out and got rid of the other wildlife you'd be better off visiting the copse on the left with a spade!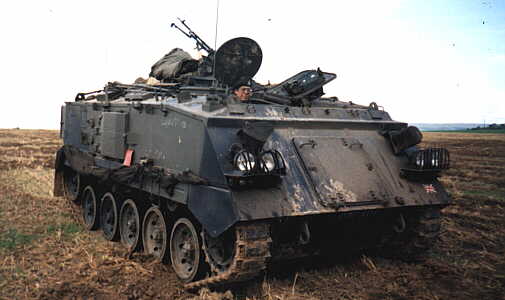 My AFV 432 APC - Note the accident damage to the headlights. This was caused by some idiot trying to drive over the vehicle in the dark. I wouldn't have minded except he damn near took my head off - I wonder if I'd have had to fill a form in for that as well?
Ferret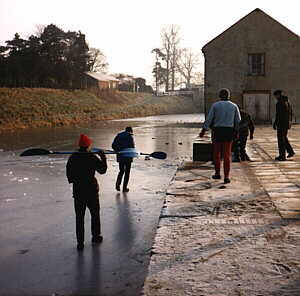 "If you'd remembered to bring the canoe we wouldn't have to walk to London"
or Walking on water - again or "It's alright Sir, we got a tenner for it"
War Stories | War Pics 1 | War Pics 2 | Recruits 1 | Recruits 2 | Dumps | Exercise 1 | Exercise 2 | Exercise 3 | Exercise 4 | Vehicles | NBC | Danger UXB | Dangerous | By Air and by Sea
HomePage | Optical Illusions | War Stories | QBasic | Dads Navy Days | Bristol | Bristol, USA | Bristol, Canada | Terre Haute | Miscellany | Web Stuff | About Ray | Site Map | Site Search | Messages | Credits | Links | Web Rings