HomePage | Optical Illusions | War Stories | QBasic | Dads Navy Days | Bristol | Bristol, USA | Bristol, Canada | Terre Haute | Miscellany | Web Stuff | About Ray | Site Map | Site Search | Messages | Credits | Links | Web Rings
War Stories | War Pics 1 | War Pics 2 | Recruits 1 | Recruits 2 | Dumps | Exercise 1 | Exercise 2 | Exercise 3 | Exercise 4 | Vehicles | NBC | Danger UXB | Dangerous | By Air and by Sea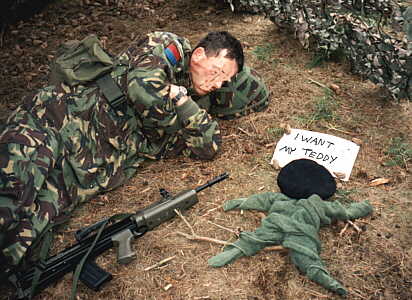 Sometimes you've just got to sleep - one of the more harmless pranks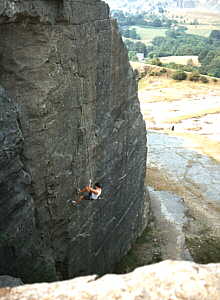 "... and remember DO NOT let go of the rope" - and they call this RnR?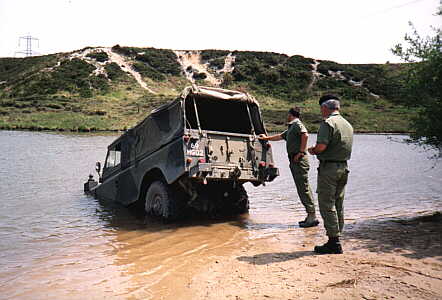 "I suppose you DO have a driving licence"? "Leave me alone, I'm having a bad day".
or "I'm sorry to have to tell you this, but you've failed your test".
At 200ft the back doors open - one foot resting on the accelerator the other very VERY firmly on the brake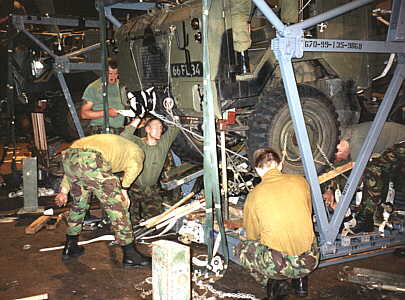 Loading a 105mm Light Gun and its tractor onto a pallet. One day the 'chutes failed to open on one of these and the whole lot was reduced to scrap.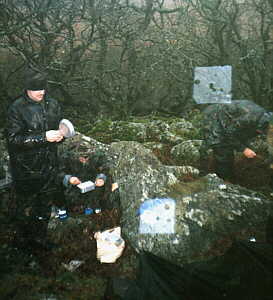 But it wasn't all fun and games - they never told you when you joined about days like this.
Somewhere wet n' 'orrible.
War Stories | War Pics 1 | War Pics 2 | Recruits 1 | Recruits 2 | Dumps | Exercise 1 | Exercise 2 | Exercise 3 | Exercise 4 | Vehicles | NBC | Danger UXB | Dangerous | By Air and by Sea
HomePage | Optical Illusions | War Stories | QBasic | Dads Navy Days | Bristol | Bristol, USA | Bristol, Canada | Terre Haute | Miscellany | Web Stuff | About Ray | Site Map | Site Search | Messages | Credits | Links | Web Rings