Western States (10)
Here's some more photos from the trip from Calico ghost town, California...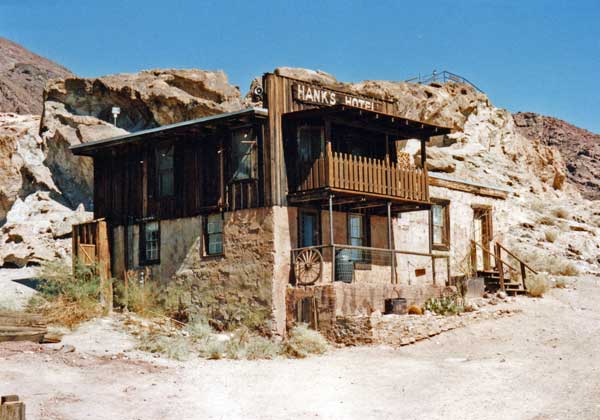 Hank's Hotel, Calico
I've stayed in worse places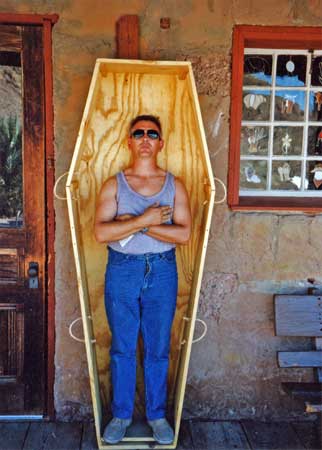 Mike at Calico's undertakers
After leaving Calico we headed towards Mojave...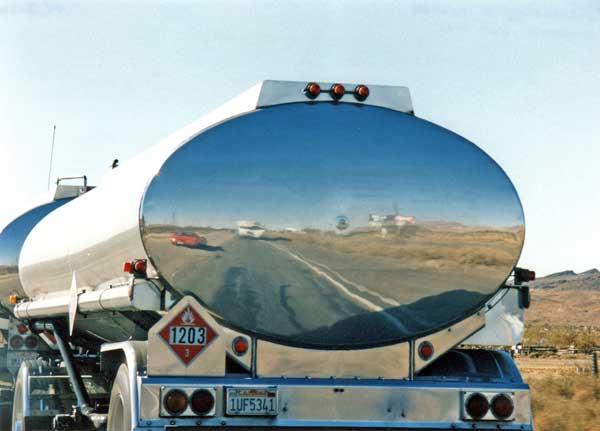 Our red LeBaron reflected in the back of a tanker we were about to overtake
Mojave is just a small town, but while we were there we went to Veteran's of Foreign Wars (VFW) meeting. We explained we were in the Royal Artillery and on holiday. We gave them some RA cap badges and some other stuff we had brought with us. Spent another night in the car in the desert.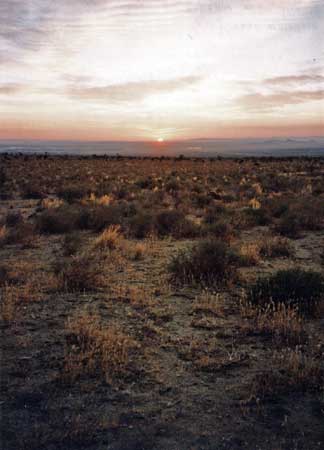 Dawn in Mojave Desert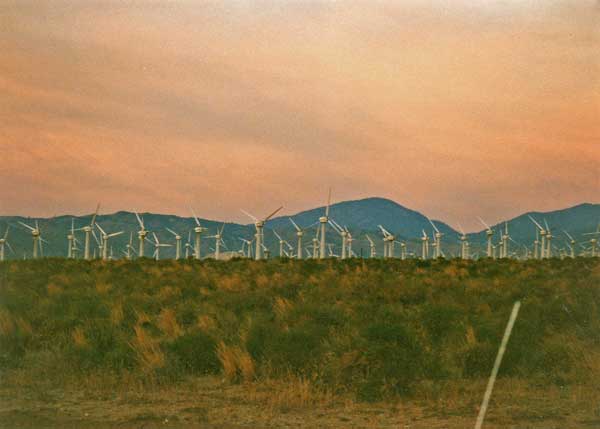 Just outside Mojave is a windmill farm
No, they don't grow them here, they are used to generate electricity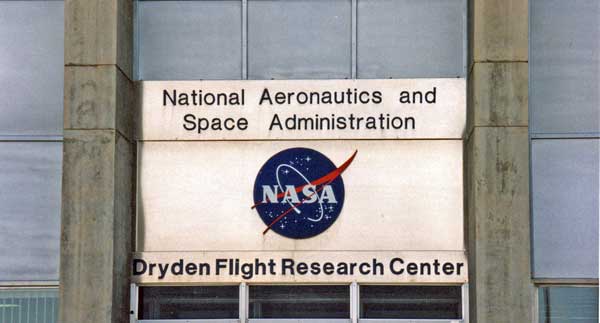 We stopped off at Edwards Air Force Base and NASA's Dryden Flight Research Center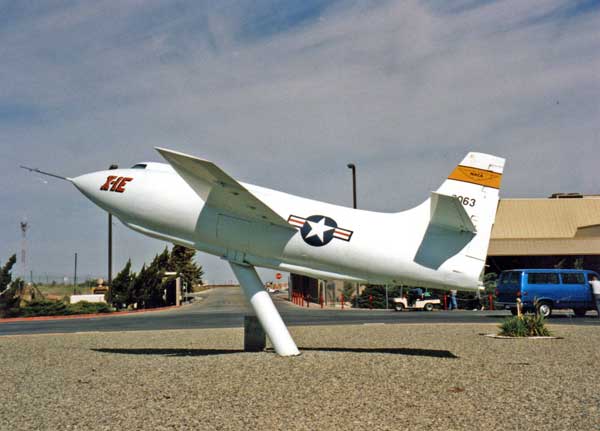 Bell X-1E 6063
Developed in the late 1940's the X1's were used to test supersonic flight.
The X-1E used its rocket engine to power it up to a speed of 1,471 miles per hour (Mach 2.24) and to an altitude of 73,000 feet.
It was launched from a Boeing B-29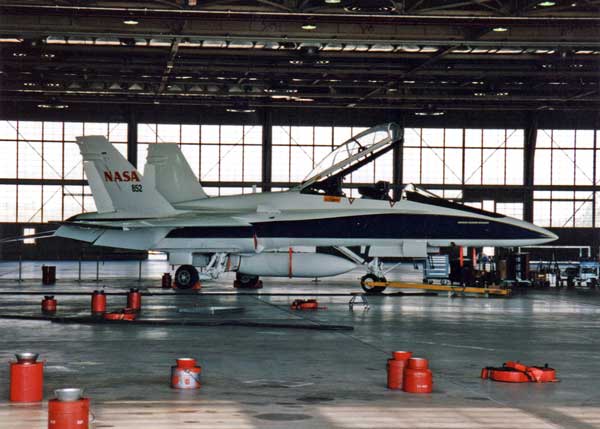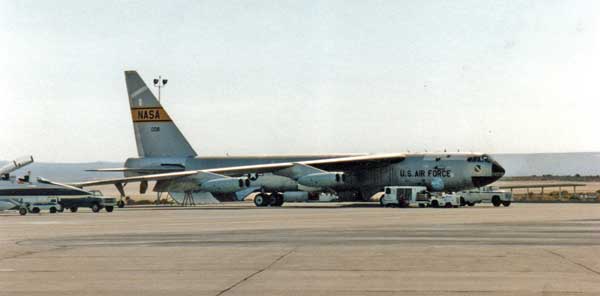 B-52 Stratofortress 008
This was the last Stratofortress still in service
One of the last projects it was involved in was the development of the parachutes for space shuttle
[It was retired in 2008]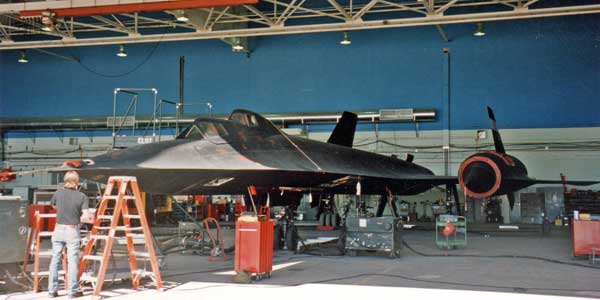 SR-71 Blackbird
[This aircraft was removed from the base in 2003]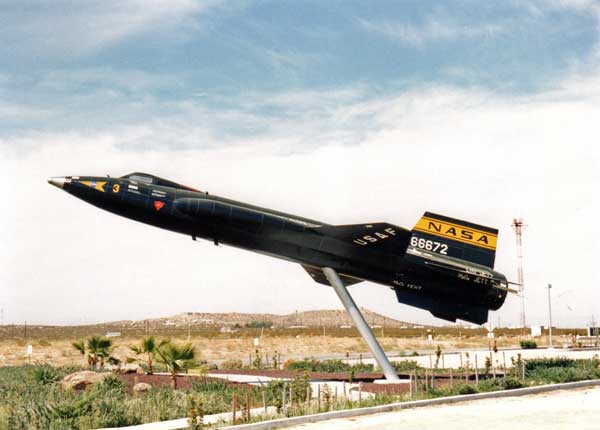 X-15
This is a replica. The original X-15 66672 crashed on 15 November 1967, killing pilot Major Michael J. Adams.
This page created 5th September 2011, last modified 5th September 2011