In February 2004, John Birch sent me an email explaining that on Oct 23rd 2003, the Queen authorized the issue of General Service Medals for service in the Canal Zone from Oct.16th 1951 to late 1954? The qualifying dates for Gambia are 17th Oct 1951,(when we arrived,) until 15th Nov 1951, (30 days). I think we left in January '52 and carried on to our previous destination, which was Colombo, to join the East Indies Fleet.
The Ministry of Defence Veterans Agency site has details on how to apply for this medal. I've applied for my father's medal. Other ships also qualify for this medal, though their qualifying dates vary. Another ship that I know of is HMS Chevron.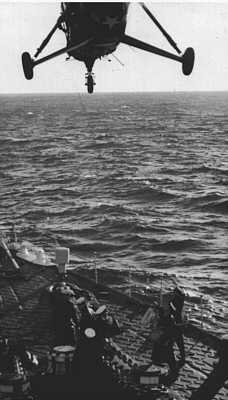 Mail by helicopter ~ 13th February 1951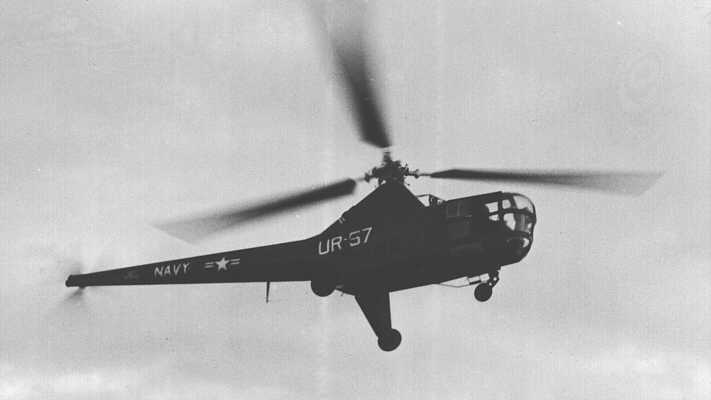 Helicopter delivering mail ~ 13th February 1951
The helicopter is from USS Newport News (CA-148 Heavy Cruiser)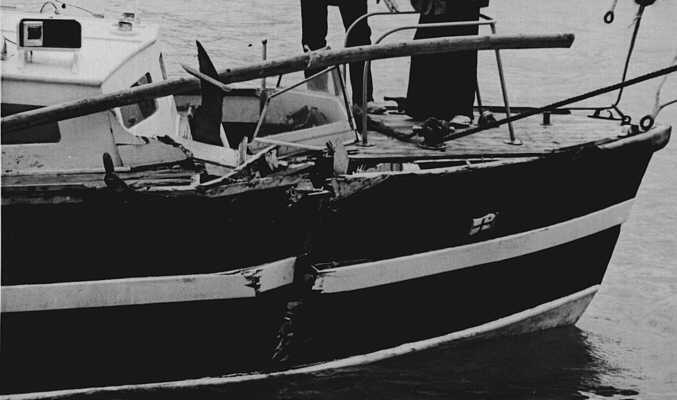 The ships Motor Boat after a collision with a Launch
Mr Steven McAllister very kindly informs me the launch was from HMS Forth, a submarine depot ship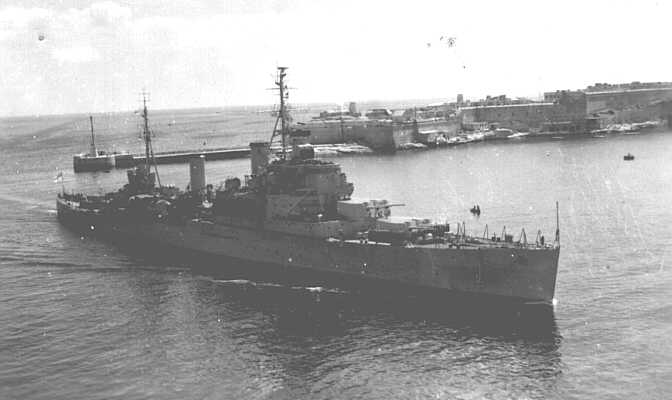 HMS Gambia, Grand Harbour, Malta ~ 1951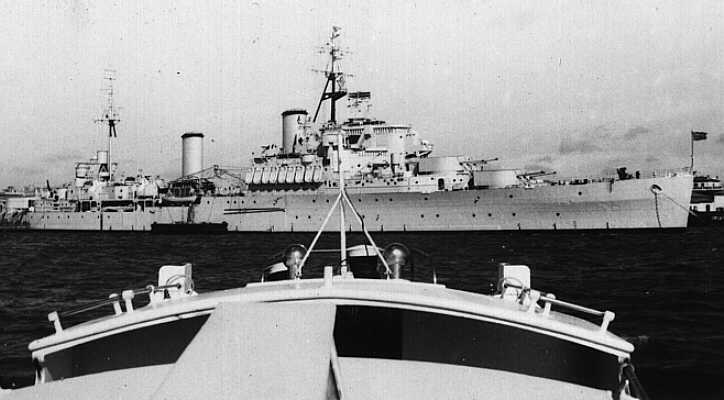 HMS Gambia from Motor Boat ~ 1951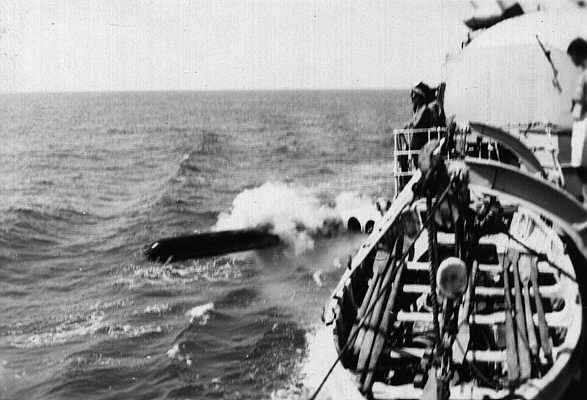 On exercise, off of Lanarka, Cyprus ~ 1951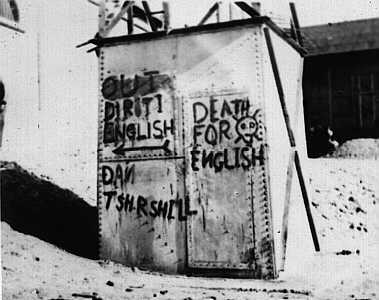 Some factions merely tolerated the English and other Allies in Egypt during WWII. After the war was over feelings began to change towards the Allies and although the Egyptian Royal family remained friendly towards Britain, the Government didn't. In 1952 things came to head when the Prime Minister, Nahas Pasha, repealed the 1936 treaty which gave the British control of the Suez Canal. King Farouk dismissed the prime minister, starting anti-British riots which were put down by the Egyptian army.
For more information please go to Arab Net
In November 2001, Ray Holden very kindly sent me a picture of HMS Kenya taken from HMS Liverpool in 1951 and the following (edited) email :-
I served on HMS Liverpool the Flagship of 1st Cruiser Squadron in the Med in 1951. Gambia was another ship in our squadron and we very often worked together on exercises. In early 1952 HMS Mauritius was on her way back to UK from the Far East and the troubles in Egypt blew up as she was going through the Suez Canal. She was retained at Port Said to protect Navy House. She was relieved two weeks later by HMS Liverpool and it was our job to protect merchant ships who sailed through the canal in the form of boarding parties, our marines guarded Navy House. After a three month stint we were relieved by HMS Gambia.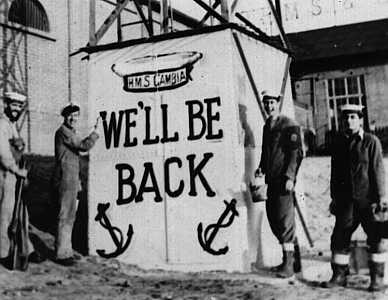 These pictures titled 'Painting Over' in Dads album were taken in 1951 or 1952 at Port Said, Egypt.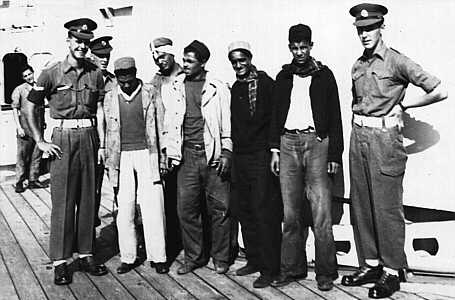 Rioters under escort ~ Port Said, Egypt ~ 1951 or 1952
This page created 23rd July 1999, last modified 21st July 2019