HomePage | Optical Illusions | War Stories | QBasic | Dads Navy Days | Bristol | Bristol, USA | Bristol, Canada | Terre Haute | Miscellany | Web Stuff | About Ray | Site Map | Site Search | Messages | Credits | Links | Web Rings
Dads Navy Days | A brief history | Documents (Page 1), (Page 2), (Page 3) | Maps (Page 1), (Page 2) | HMS Gambia - ship (1950), (1951), (1952) | Collision (Page 1), (Page 2) | HMS Gambia - crew (Page 1), (Page 2), (Page 3), (Page 4) | HMS Gambia - places (1950), (1951) | HMS Gambia - visitors | HMS Warrior - ship (1953), (Vietnam), (1954), (Equator), (Life), (More 1954) | HMS Warrior - crew | HMS Warrior - places (Page 1), (Page 2) | HMS Warrior - planes (Page 1), (Page 2), (Page 3) | Other ships (Page 1), (Page 3), (Page 3), (Page 4), (Page 5) | Before & After | ARA Independencia (Page 1), (Page 2), (Page 3), (Page 4), (Page 5), (Page 6) | Spithead '53 (Page 1), (Page 2) | HMS Chevron (Page 1), (Page 2) | HMS Liverpool | HMS Cook | Peanut Club | Other Sites
HMS Warrior - the planes (2)
These are photos that are in dads albums of HMS Warrior of some of the ships planes. I've got no idea what he was doing on the flight deck to take these photos other than he must have been off watch at the time, either that or they were taken by someone else. Either way, I think that they're pretty spectacular.
In November 2000, Tony Pearce, who was one of the two meteorologists, emailed me saying that there were two photographers, Kingsley Jones and Norman Ford, on HMS Warrior, it is more than likely that these took the photographs.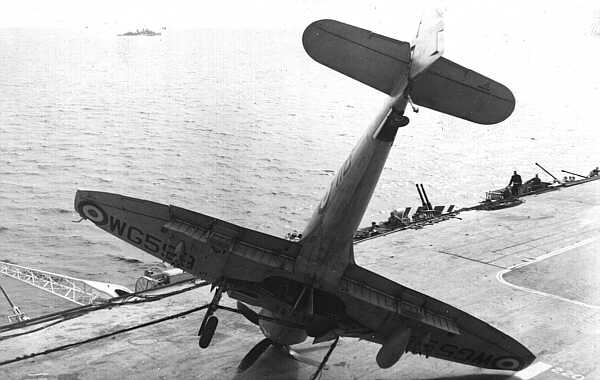 The hard way into the hanger! ~ HMS Warrior ~ 1953
(Sea Fury FB.11)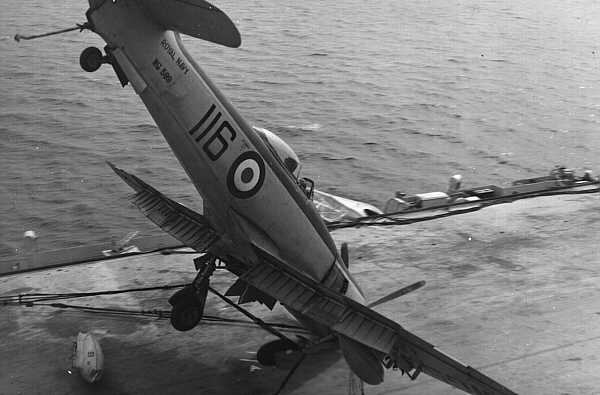 This was entitled "More taxpayers money going West in the East"
(Sea Fury FB.11)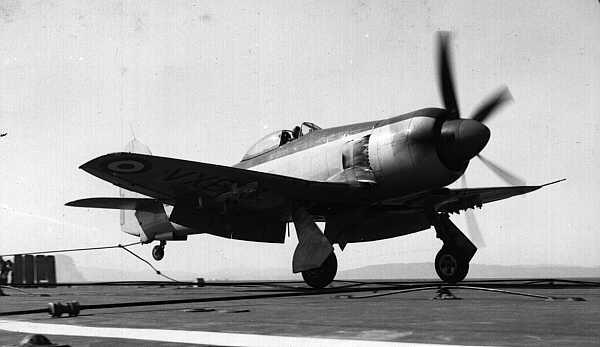 Good Catch ~ HMS Warrior ~ 1953
(Sea Fury FB.11)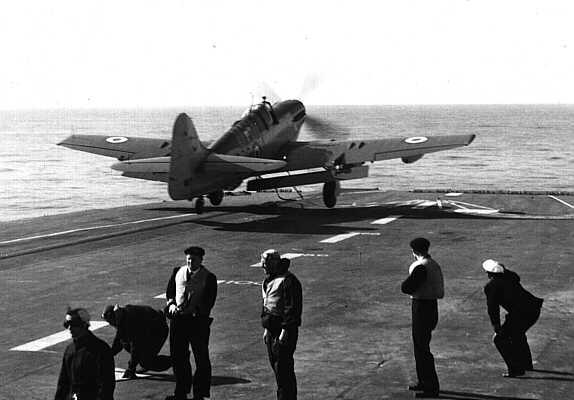 Take off ~ HMS Warrior ~ 1953
(Firefly AS.5)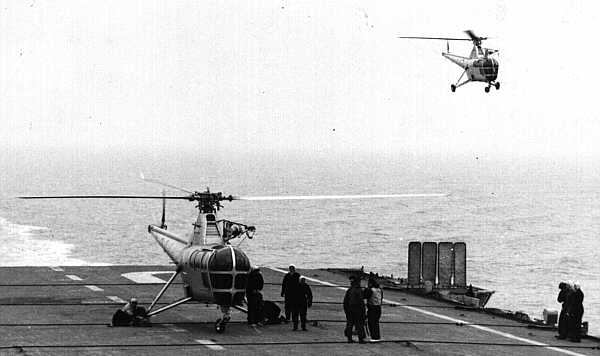 Mail by helicopter ~ HMS Warrior ~ 1953
(Dragonfly HR.3)
Dads original caption for this photo was "Mail at last"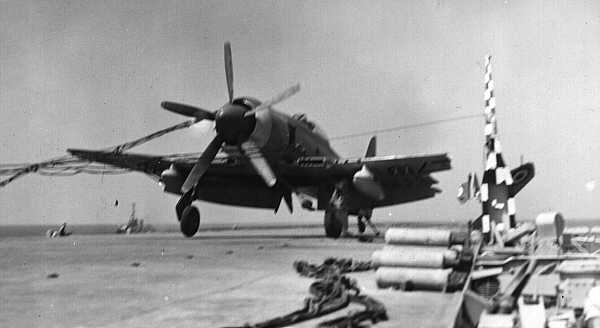 This photo comes from a collection dad called "Crashes Galore"
(Sea Fury FB.11)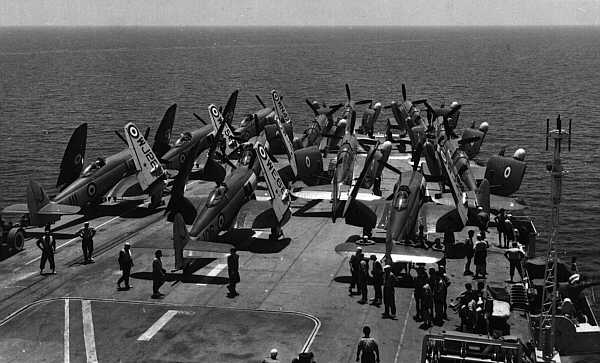 Squadron line up ~ HMS Warrior ~ 1954
(Line-up of Sea Furies of 811 Naval Air Squadron (nearest) and Firefly AS.5s of 825 NAS)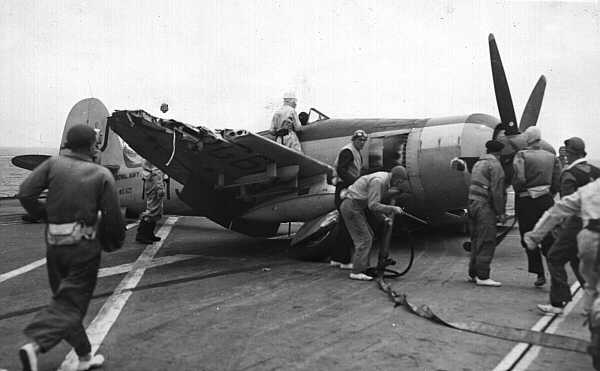 This photo was entitled "Look - no wheels!"
(Sea Fury FB.11)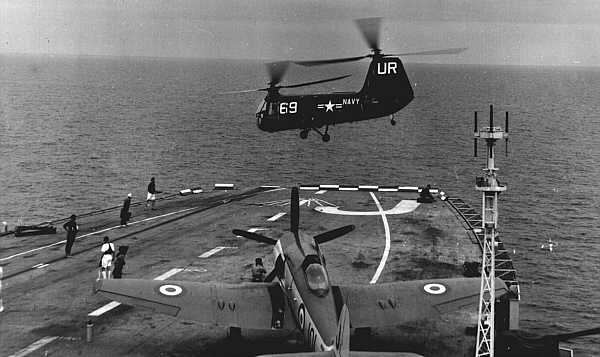 Helicopter from USS Wright, bringing mail ~ HMS Warrior ~ 1953
(HUP-2 Retriever of HU-2 (squadron number))
Dads Navy Days | A brief history | Documents (Page 1), (Page 2), (Page 3) | Maps (Page 1), (Page 2) | HMS Gambia - ship (1950), (1951), (1952) | Collision (Page 1), (Page 2) | HMS Gambia - crew (Page 1), (Page 2), (Page 3), (Page 4) | HMS Gambia - places (1950), (1951) | HMS Gambia - visitors | HMS Warrior - ship (1953), (Vietnam), (1954), (Equator), (Life), (More 1954) | HMS Warrior - crew | HMS Warrior - places (Page 1), (Page 2) | HMS Warrior - planes (Page 1), (Page 2), (Page 3) | Other ships (Page 1), (Page 3), (Page 3), (Page 4), (Page 5) | Before & After | ARA Independencia (Page 1), (Page 2), (Page 3), (Page 4), (Page 5), (Page 6) | Spithead '53 (Page 1), (Page 2) | HMS Chevron (Page 1), (Page 2) | HMS Liverpool | HMS Cook | Peanut Club | Other Sites
HomePage | Optical Illusions | War Stories | QBasic | Dads Navy Days | Bristol | Bristol, USA | Bristol, Canada | Terre Haute | Miscellany | Web Stuff | About Ray | Site Map | Site Search | Messages | Credits | Links | Web Rings
This page last modified 18th April 2005