HomePage | Optical Illusions | War Stories | QBasic | Dads Navy Days | Bristol | Bristol, USA | Bristol, Canada | Terre Haute | Miscellany | Web Stuff | About Ray | Site Map | Site Search | Messages | Credits | Links | Web Rings
Terre Haute | Prehistory | Indians | Explorers | Postcards (Page 1), (Page 2), (Page 3), (Page 4), (Page 5), (Page 6) | Union Hospital | Ghosts | 2002 Events (Cars), (Planes), (Hovercraft) | Snow Rollers (Page 1), (Page 2), (Page 3), (Page 4), (Page 5) | Differences (Page 1), (Page 2), (Page 3), (Page 4) | Other Stuff | Fowlers | Other Sites
Terre Haute - 2002 Events ~ Planes
Some of the interesting things that went on in Terre Haute in 2002.
On 14th July 2002, Terre Haute was host to an International Air Show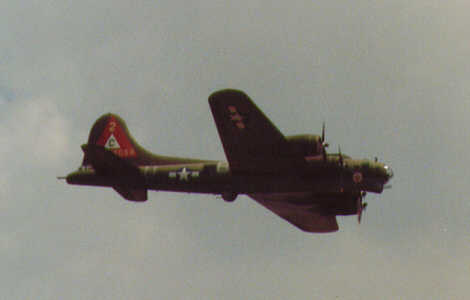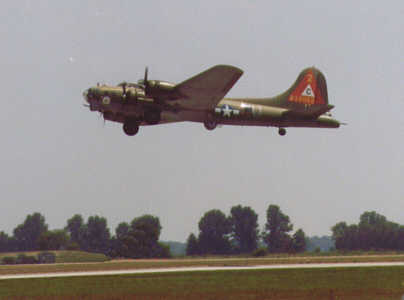 This is a B17, which if you remember is the same type of plane as the Memphis Belle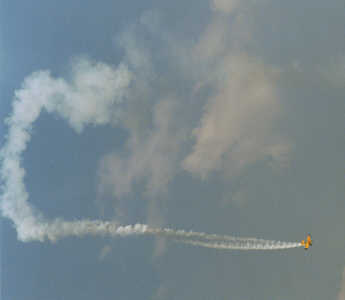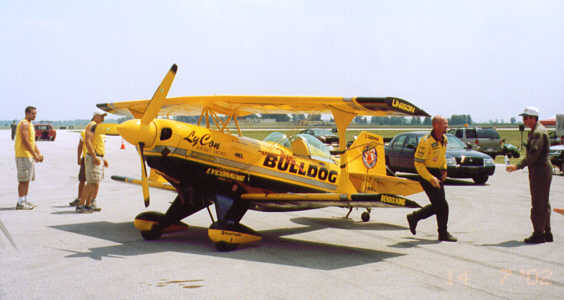 The man getting out of the Bulldog, above, is Jim LeRoy, one hell of a flyer. The things he can make that plane do are amazing.
His website is at Bulldog Airshows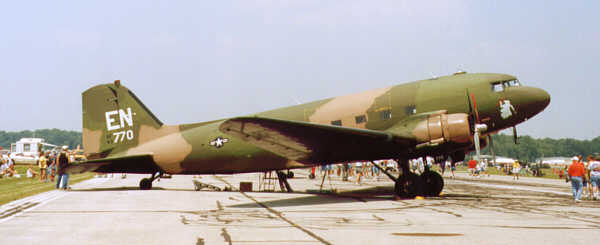 This is a C41 transport aircraft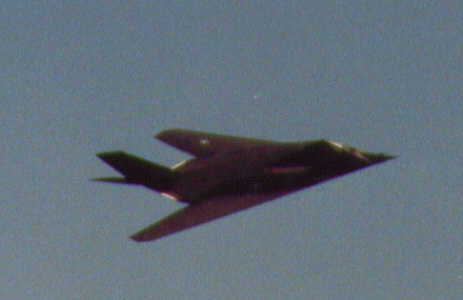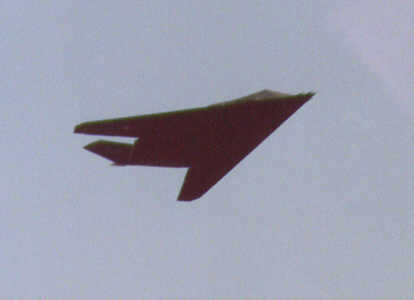 The F117 Stealth Fighter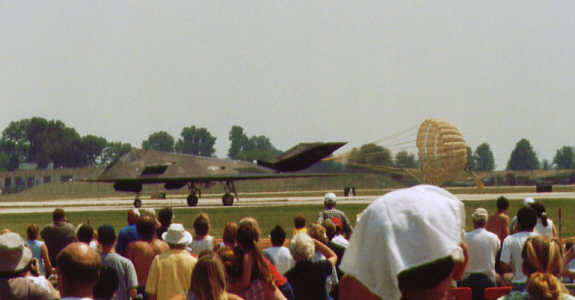 F117 Stealth Fighter landing
There is going to be another show here on 12th & 13th July 2003.
Click here to go to the Air Fair website
Terre Haute | Prehistory | Indians | Explorers | Postcards (Page 1), (Page 2), (Page 3), (Page 4), (Page 5), (Page 6) | Union Hospital | Ghosts | 2002 Events (Cars), (Planes), (Hovercraft) | Snow Rollers (Page 1), (Page 2), (Page 3), (Page 4), (Page 5) | Differences (Page 1), (Page 2), (Page 3), (Page 4) | Other Stuff | Fowlers | Other Sites
HomePage | Optical Illusions | War Stories | QBasic | Dads Navy Days | Bristol | Bristol, USA | Bristol, Canada | Terre Haute | Miscellany | Web Stuff | About Ray | Site Map | Site Search | Messages | Credits | Links | Web Rings
This page last modified 9th March 2005