HomePage | Optical Illusions | War Stories | QBasic | Dads Navy Days | Bristol | Bristol, USA | Bristol, Canada | Terre Haute | Miscellany | Web Stuff | About Ray | Site Map | Site Search | Messages | Credits | Links | Web Rings
Dads Navy Days | A brief history | Documents (Page 1), (Page 2), (Page 3) | Maps (Page 1), (Page 2) | HMS Gambia - ship (1950), (1951), (1952) | Collision (Page 1), (Page 2) | HMS Gambia - crew (Page 1), (Page 2), (Page 3), (Page 4) | HMS Gambia - places (1950), (1951) | HMS Gambia - visitors | HMS Warrior - ship (1953), (Vietnam), (1954), (Equator), (Life), (More 1954) | HMS Warrior - crew | HMS Warrior - places (Page 1), (Page 2) | HMS Warrior - planes (Page 1), (Page 2), (Page 3) | Other ships (Page 1), (Page 2), (Page 3), (Page 4), (Page 5) | Before & After | ARA Independencia (Page 1), (Page 2), (Page 3), (Page 4), (Page 5), (Page 6) | Spithead '53 (Page 1), (Page 2) | HMS Chevron (Page 1), (Page 2) | HMS Liverpool | HMS Cook | Peanut Club | Other Sites
ARA Independencia ~ Ex HMS Warrior

In January 2003, Mr. Victor Driussi very kindly sent me the following photographs of ARA Independencia. Victor's father served on her.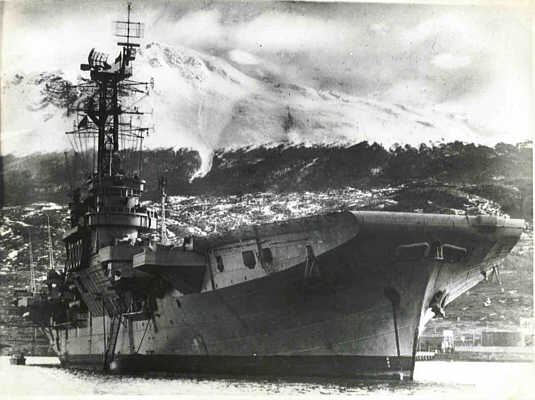 ARA Independencia ~ Usuhaia, Tierra del Fuego ~ 1961
The docks at Usuhaia were too small for the ARA Independencia so the crew would have used boats to get to and fro. The mountains behind the ship are the Andes. Machi, Carlos Rufino, calls this a special place, the Andes and the Atlantic Ocean together.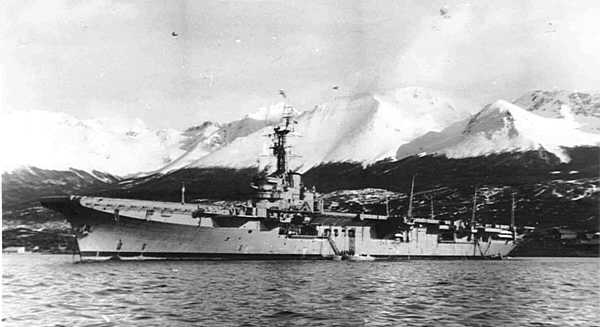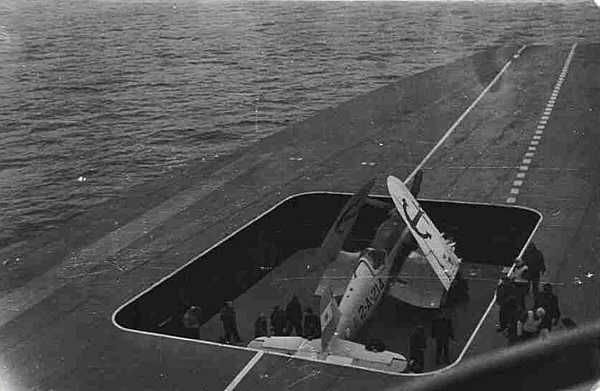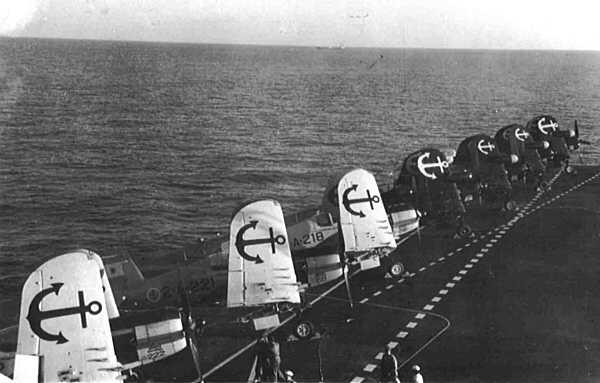 Carlos informs me that these are F4U Corsairs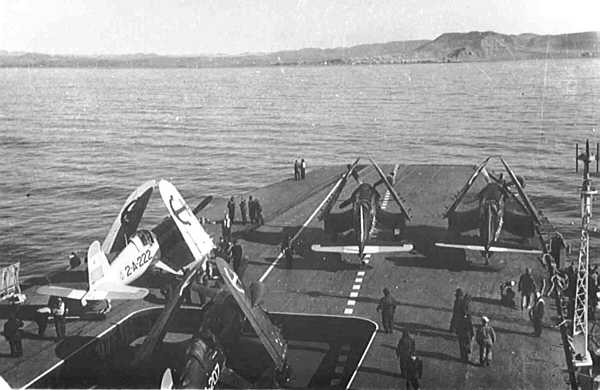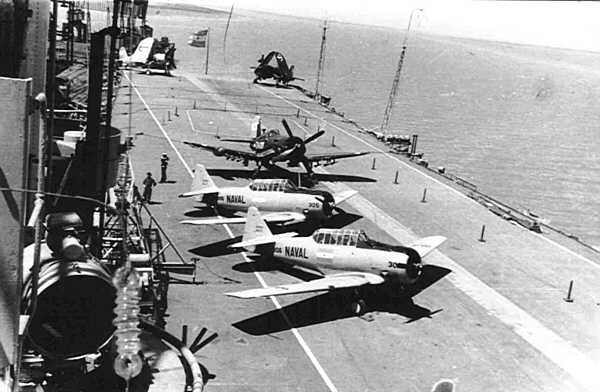 Dads Navy Days | A brief history | Documents (Page 1), (Page 2), (Page 3) | Maps (Page 1), (Page 2) | HMS Gambia - ship (1950), (1951), (1952) | Collision (Page 1), (Page 2) | HMS Gambia - crew (Page 1), (Page 2), (Page 3), (Page 4) | HMS Gambia - places (1950), (1951) | HMS Gambia - visitors | HMS Warrior - ship (1953), (Vietnam), (1954), (Equator), (Life), (More 1954) | HMS Warrior - crew | HMS Warrior - places (Page 1), (Page 2) | HMS Warrior - planes (Page 1), (Page 2), (Page 3) | Other ships (Page 1), (Page 2), (Page 3), (Page 4), (Page 5) | Before & After | ARA Independencia (Page 1), (Page 2), (Page 3), (Page 4), (Page 5), (Page 6) | Spithead '53 (Page 1), (Page 2) | HMS Chevron (Page 1), (Page 2) | HMS Liverpool | HMS Cook | Peanut Club | Other Sites
HomePage | Optical Illusions | War Stories | QBasic | Dads Navy Days | Bristol | Bristol, USA | Bristol, Canada | Terre Haute | Miscellany | Web Stuff | About Ray | Site Map | Site Search | Messages | Credits | Links | Web Rings
This page last modified 18th April 2005